Philos60
Drawing of Gyurák Eva Schmidt
Germany/Passau - Dec. 14, 2002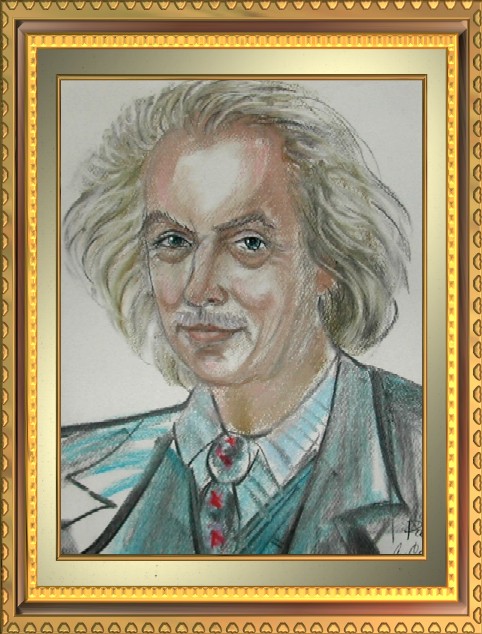 MY MUSICAL EVOLUTION

I was born during the Second World War (1943).
The first 18 years of my life were a hard time for me, nevertheless,
I discovered my musical talent very early on,
when at the age of 5, I got my first MOUTH ORGAN.
There was no money for other musical instruments like guitars.
Nobody trained me, but I learned through trial and error.
At the time I played folk songs on my MOUTH ORGAN.
When I was 14 years old a dream was fulfilled:
I got a MANDOLIN from my uncle (my father died during
the war). I learned it by playing whatever I could.
When my uncle listened to my mandolin playing
he was so impressed that he supported me
having 2 years training on VIOLIN at a music school.
The VIOLIN was a gift at Chrismas when I was 16 years old.
But my real dream was a GUITAR, which I bought second-hand
when I was 17.
Again, I taught myself to play the instrument.
So, I have developed my own guitar style and
"total vocalistic improvisation", as I call it,
when even the language is made up during the playing of any melody
I have in mind and from feelings at the time.
Later, when I was about 40 years old,
I started to learn the KEYBOARDS, again by myself.
The results you can now all hear.
I've been playing GUITAR about 43 years in total...
I love it, and I will not stop playing for as long as I can...
Philos60 - Oct 10th in 2002